Rush fans are now ruling the world -- just like nerds now repay school yard bullies with pinkslips and downsizing, Rush fans take solace in the fact that they're still enjoying real music being made and performed live while fans and supporters of lesser music coprohagically binge and purge on the excrement of pop music's ghost. I am a little young to be a part of the first and original Rush fan base. The band was originally formed in 1968, and since their self-titled album was released in 1974, they have maintained the same configuration of members: Neil Peart (percussionist and primary lyricist), Alex Lifeson (lead guitar and backup vocals) and Geddy Lee (bassist, keyboards and lead vocals.).
These days, one doesn't have to have much rugged individuality nor be willing to bare ridicule in order to testify as part of Rush-fandom -- but this wasn't always the case.
In part, my introduction to the music of Rush was hastened by my Canadian family. Rush has been near royalty status in Canada for a long time. This, coupled with my early developed disdain for current pop music had me listening to classic rock and "alternative" music before there were "alternative" music radio stations, which makes me a hipster before hipsters were called hipsters and instead lived with a vague but palpable air of disdain and reciprocal antagonism with basic boys/girls.
My teenage years saw Nirvana, Soundgarden and underground Hip-Hop rise up and eat the butt-rockers of the 80's -- and they never saw it coming. Guns N' Roses, Metallica* and Skid Row all made a couple of last gasps at survival, but soon enough listening to the hard-rock radio station or having any of these CDs in your backpack was very uncool.
I distinctly remember buying
Rush's album "Counterparts"
which came out in 1993. In 1993 I was already spending everyday skateboarding and often, this involved taking the bus into the city to meet up with friends and go from spot to spot. I always had a discman with me and, being in the always hyper-fluxuating culture that is skateboarding, I found myself hiding the fact that this album was in my backpack. I would proudly display my Slayer, Frank Black, Dinasaur Jr and Del the Funky Homosapien albums but my Rush CDs would go in another compartment.
Even though I was an avid concert goer I had never seen Rush in concert until a ticket dropped into my lap for a concert at Red Rocks in Denver (thanks Andy -- I'll always remember it was your misfortune and subsequent generosity to let me go in your sted.) I've seen many concerts at Red Rocks, and they are all spectacular no matter the level of performance but this was truly special to behold.
The blacksmith and the artist
Reflect it in their art
Forge their creativity
Closer to the heart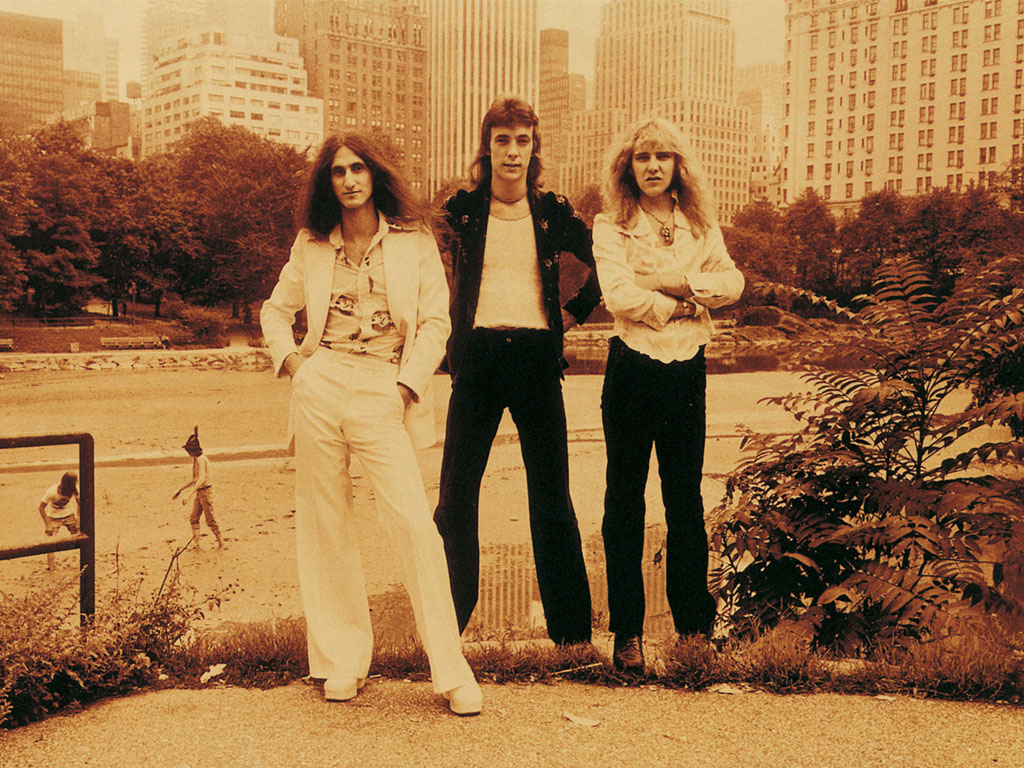 Philosophers and plow men